Click for online version.
RCV Drive Gathering Major Steam in Duluth
Were so excited for our friends at the Duluth Better Ballot Campaign theyve now collected over 1,000 signatures on their petition to put Ranked Choice Voting on the ballot in Duluth this fall! and were proudly supporting them in their efforts to bring RCV to the Northland.
Its a pleasure to share our knowledge, resources, and experiences from successful RCV implementation efforts in Minneapolis and St. Paul with the broad coalition of citizen leaders, elected officials, and other civic-minded reformers in Duluth. FairVote Minnesota is providing ongoing support to our DBBC colleagues as they reach out to voters at community gatherings, door knocks, house parties (where guests have fun ranking appetizers, desserts, or beverages), and political events like this weekends DFL city convention.
Stay tuned for updates on the RCV petition drive in Duluth well periodically report on their progress here and we also encourage you to check out the DBBC website, Facebook page, and Twitter feed! And if youre interested in roadtripping up north to lend a hand, please contact campaign manager Casey Krolczyk at casey.krolczyk@betterballotcampaign.org!
Strib Op-ed: End Gridlock via Structural Change
Did you catch this fantastic counterpoint by Jim Watkins and Karla Ekdahl in the Star Tribune this week? In response to an op-ed suggesting that excessive reform was to blame for political dysfunction, and that a return to the days of backroom dealmaking by party bosses in smoke-filled rooms is in order, Watkins and Ekdahl offered a different vision.
Lets consider the possibility that the choice between fat-cat party bosses and super PACs (call it the choice between machines and shadow machines) is a false one. Perhaps weve simply got more work to do. More reform genuine, structural reform to undertake.
We contend that an important structural reform that strikes at the heart of Tices lamented gridlock is ranked-choice voting, they wrote. RCV eliminates primaries and opens the political winnowing process up to a much larger, more diverse swath of the electorate. It also cultivates the old-fashioned civility, consensus-building, collegiality and statesmanship whose virtual disappearance Tice mourns. Ranked-choice voting requires candidates to reach beyond the small strident base, find common ground with opponents and their first-choice backers, and earn the support of a broad majority. Its another way, a more transparent one, to promote political compromise.
Read the whole piece here.
Brooklyn Park Continues Exploring RCV with June 16 Talk
Live in Brook
lyn Park? Mark your calendar for June 16: Think Again Brooklyns, a public issues forum that meets the third Tuesday of each month, is hosting a forum on Ranked Choice Voting forum (with pizza buffet!) at 6 p.m. that evening in the Brooklyn Park City Council chambers: 5200 85th Ave. N.
FairVote Minnesota Executive Director Jeanne Massey and organizer Mike Griffin, as well as Minneapolis City Council Member Linea Palmisano, will speak about RCVs capacity to make local elections smarter, fairer, more civil and more inclusive and to yield consensus winners.
For more information, contact carolwoehrer@usfamily.net.
St. Paul Gearing Up for Another Ranked Choice Voting Triumph
Were busy helping Capital City voters, election staff, and candidates prepare for another successful Ranked Choice Voting (or Ranked Voting as its called in St. Paul) election this fall! St. Paul voters embraced RV in 2009, and its rollout in 2011 went off without a hitch. RV was used again in 2013 for the special election Ward 1 and this November, itll face its biggest test yet in St. Paul with several competitive council races!
Our public education campaign is bringing us to neighborhood festivals and community events across the city. Watch for us next weekend at Grand Old Day and mark your calendars for a very special party June 25 at the Salt Cellar on Western Avenue, where guests will get to vote (in a ranked election, of course!) on appetizers created by up-and-coming celebrity chef Alan Bergo!
Staff, Board Changes Afoot at FairVote MN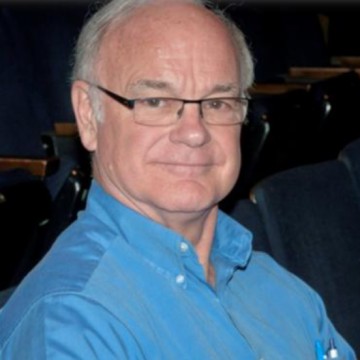 Were pleased to announce the election of Jeff Peterson, retired director of government relations at Ecolab and a longtime civic leader, as FairVote Minnesota board chair. Welcome, Jeff!
And were grateful to Tim Penny, president and CEO of the Southern Minnesota Initiative Foundation, former Congressman, former gubernatorial candidate, and senior fellow at the Humphrey School, for his service leading the organization. Tim will remain a member of the board and continue to champion the advancement of Ranked Choice Voting.
Finally, its a privilege to welcome Michael Crusinberry as our new director of campaigns. Crusinberry, a Minneapolis resident and Luther College alumnus with wide-ranging campaign experience, says hes excited to help advance Ranked Choice Voting around the state. Connecting with Minnesota voters across the political spectrum about this nonpartisan, deeply impactful and totally achievable reform is a labor of love, Crusinberry says.
Let Your Lawmakers Know Youre an RCV Advocate!
Are your state legislators hosting post-session town hall discussions? If so, take the opportunity to attend and let them know youre a Ranked Choice Voting advocate. If your lawmakers support the RCV local options bill (S.F. 1855, H.F. 1280), thank them and if not, urge them to take a stand for local control, municipal cost savings, and political innovation. (Cant attend a town hall forum? Call or email your legislators; your opinion matters to them!)
Thank you for your continued commitment to a better democracy!
The FairVote Minnesota team